We had a fun and busy weekend from which I am still tired. I'll tell you all about it, in point form, because writing coherent paragraphs is too much effort for today.
My mom, dad, and sister are awesome. My mom and dad watched the boys at their place Saturday and Sunday so that we could run our 22 miler and then celebrate our anniversary which is next Sunday (but ditching my kids on Mother's Day would put me out of the running for the Mother of the Year prize I am vying for). My sister brought her cat (a black cat named Vader=Lucas' dream come true), and helped entertain the boys. We did the same staycation thing last year for our anniversary and loved it. As parents of young kids, just having a day or two without the demands of parenting feels like a real vacation. For 30 hours we didn't have to fill sippy cups, strap children into car seats, or wipe bums. It was also nice to go out for dinner without having fingers in our water glasses, or having to take Cooper out because he in physically incapable of sitting still.
On the way to Oma's
Snuggles with Vader
Our 22 miler went very well. It was warm out as we had hoped, a perfect day for running.
Leigh managed 16 miles running, 1 mile walking, and then biked the remainder because of his knee. He was happy with that and is feeling good about his training.
Our 22 miler taught me a couple of things. First, I need to eat more before super long runs like that. Typically I eat nothing, or have something very small just before I leave. Half an orange, half a Lara bar, or a whole wheat fig newton, and then I fuel every 5 miles. It seems as our long runs get longer I need to eat more. At about mile 14 I actually felt STARVING. I don't typically feel hungry while I am running, but I did this time. I am going to try a piece of peanut butter toast to see how my gut handles it before my next long run. I think that I will benefit on race day if I can stomach something more substantial. Second, I think I am going to need to use the race water stations in addition to carrying my own Nuun which I don't typically do while racing (because I don't like to slow down with the rest of the pack at the water stations). I learned that my fuel belt doesn't carry enough for such a long distance. There was a kiosk where we parked, and we planned to buy water and fill up our bottles at our halfway point. When we got back, the kiosk was closed, and we had not rationed our water well, because we thought we would be able to fill up...Survivor fail. And third, the shirt I was planning to race in is a no go. It is a super light and airy Moving Comfort tech tee, problem is it is not stretchy and not so Moving Comfortable. It seems that as I run instead of the sleeves moving with my arms, the sleeves just rub against the bottoms of my arms. This turned into mega chafing. On Saturday afternoon and evening I was sort of mad that I had run 22 miles and the sorest part of my body was the skin on my arms. Going to have to decide on a new race day outfit.
Our awesome and super generous friend Laura gave me a few Lululemon headbands. I wore the bang buster on Saturday's run. It did not move AT ALL for 22 miles. My short hair and freakishly large head typically conspire against me and cause every single headband to slide off my head as soon as I move. This one is a keeper, and so is Laura...Thank you so much!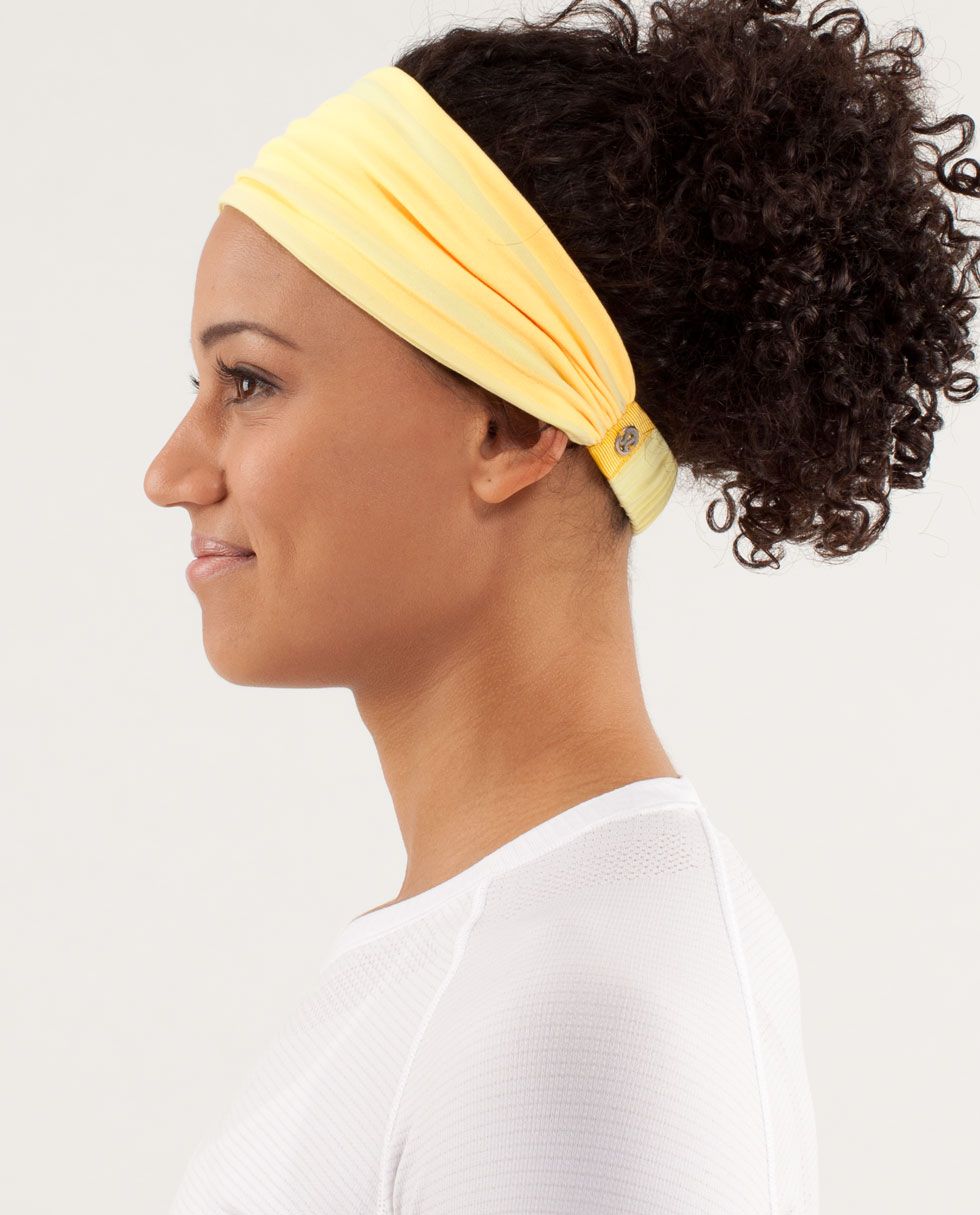 I think that my hunger and dehydration made that run really mentally tough. At mile 14 Leigh sent me on ahead because he knew he was going to need to bike the remainder. He was going to try to get me some water and catch up. By mile 17 I was having a rough go. Physically (although I was hungry and thirsty) I felt really good. Nothing hurt, my legs were tired but felt good, and I was still breathing easy, but mentally it was tough to stick it out. I never question my ability to complete a run unless I have not fuelled well. Leigh caught up with me about mile 20, and I almost cried when I saw that he had water for me. I downed that bottle of water over about 1/2 a mile and immediately my foggy self doubting mind relaxed. I was able to kick it a bit at the end and finished it strong. I know that 26.2 is going to take a lot of mental toughness, I think (hope) that Saturday helped me prepare for that.
Subway has never tasted as good as it did on Saturday.
Menchies had fruit loop flavoured frozen yogurt. Yes..FRUIT LOOPS! I skipped the toppings so that I could have extra yogurt. It's good for recovery right?!
A post long run nap is a luxury I would like to partake of more often.
We went to Spring Rolls for our anniversary dinner. The fire alarm in the mall it is in went off (before we ordered) so we had to wait 40 minutes until that was sorted out. That scored us 50% off our meal. I think that I made up for the 2800(ish) calories I burned running with all the sushi I ate. Mmmmmm.
There are 20 stairs up (and down) to get to the bathroom at Spring Rolls in Waterloo. You notice things like that when you have run 22 miles mere hours before.
We saw a guy that looked just like Kirk Cameron (still in the 80's) at Spring Rolls. Leigh kept singing the Growing Pains theme song...We are immature.
We stink at sleeping in. No kids to wake us up and we were up at 8 am...Idiots.
I bought this dress last week, and wore it to my cousin Laura's bridal shower on Sunday. I LOVE THIS DRESS. Never has there been such a comfortable dress. Feels like a night gown, but looks far more socially acceptable. I could also leave KT tape on my leg without looking like a weirdo. Lucas was beside himself when he found out that he was going home with Daddy and I was staying at the shower (we met my mom there to exchange the boys). Aunt Yvonne was kind enough to give us the go ahead to let the boys crash the shower. They had a great time and I didn't have to suffer the mommy guilt that happens when your 4 year old is clinging to you, crying, and begging you not to leave him.
I set my alarm for 5:20 this morning because I had a 9 miler with 3 mile repeats to do. I was super tired and I guess worried that I was going to sleep through my alarm because I kept having dreams that I slept in. I had one just before I woke up that I had slept in and had to do my run later because of it, only I had to run with my Dad and my sister Brooke. Brooke started to complain after 1 mile so I had to push her in the running stroller...She's 27...It was a bad dream.
Taper has started. At the end of a training plan (especially for long distance races), the mileage tapers down. The fitness and endurance are already in place, and taper gives the body a chance to heal from the stress of training, and be prepared for the harder effort of race day. Last week was our peak week (at 51 miles), this week we step back to 43, then 32, then 7 on race week (plus 26.2 on race day itself). I need to trust the training, but I already know taper madness is coming. Watch out!